Berberis thunbergii DC. (Japan) – A very rare escape from cultivation. First recorded in 1955 in a former park in Wépion (Parc de la Marlagne), apparently as a mere relic of cultivation. Subsequently seen on waste land along river Ourthe in Bomal (1964). From 2001 onwards known from the old city walls of Ieper (few specimens, obviously birdsown; confirmed in 2010). Furthermore recently recorded in Antwerpen-Linkeroever (urban waste land) and Auderghem (Brussel). In 2010 observed in coastal dunes near Nieuwpoort (Kartuizerduinen). Also seen on a coal mine heap in Cuesmes (pers. comm. P. Dupriez) and doubtlessly overlooked or neglected elsewhere. Usually very persistent but not yet becoming naturalised in Belgium (mostly solitary specimens).
Berberis thunbergii (and to some extent also its hybrid B. xottawensis) is increasingly reported as an invasive species, especially in North America (see for instance Silander & Klepeis 1999).
---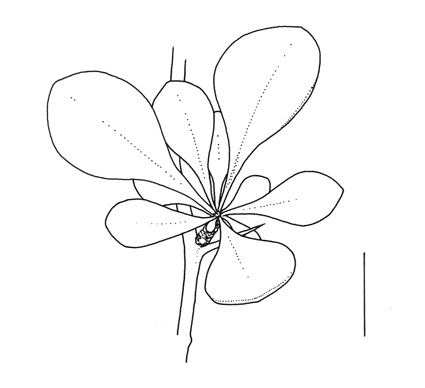 ---
Selected literature
Adolphi K. (1995) Neophytische Kultur- und Anbaupflanzen als Kulturflüchtlinge des Rheinlandes. Nardus 2: 272 p.
Adolphi K. (1997) Neophytische Kultur- und Anbaupflanzen als Kulturflüchtlinge des Rheinlandes, 1. Nachtrag. Osnabr. Naturwiss. Mitt. 23: 27-36.
Christenhusz M.J.M. & van Uffelen G.A. (2001) Verwilderde Japanse planten in Nederland, ingevoerd door von Siebold. Gorteria 27: 97-108.
Follak S., Schwarz M. & Essl F. (2014) Notizen zur Verbreitung von Berberis thunbergii in Österreich. Stapfia 101: 67-70.
Kowarik I. (1992) Einführung und Ausbreitung nichteinheimischer Gehölzarten in Berlin und Brandenburg. Verh. Bot. Ver. Berlin Brandenburg, Beiheft 3: 188 p.
Kronenberg B. & Kowarik I. (1989) Naturverjüngung kultivierter Pflanzenarten in Gärten. Verh. Berl. Bot. Ver. 7: 3-30.
Schmid M. (2005) Untersuchung zur neophytischen Gehölzflora im Stuttgarter Stadtgebiet. Jh. Ges. Naturkde. Württemberg 161: 178-257.
Silander J.A. & Klepeis D.M. (1999) The invasion ecology of Japanese barberry (Berberis thunbergii) in the New England landscape. Biological Invasions 1: 189-201.